Dennis Slade is a New Zealand pioneer of the Teaching Games for Understanding method of coaching.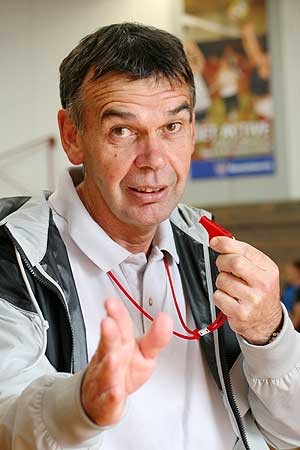 He's the NZ representative on the TGfU International Advisory Board and facilitated his most recent teachings to Netball Central Zone Coaches at the Annual Coach Forum in November 2018.
Netball Central Zone are continuing to work collaboratively with Dr Slade to support the embedding of his TGfU philosophies and creative game play designs across our Community Coach network.
At a cost of $20, NCZ are pleased to invite coaches to attend one of Dr Slades' TEACHING GAME SENSE workshops in March:
Hawkes Bay Saturday 16th March 1-3pm Regional Sports Park Hastings
Wellington Sunday 31st March 11am-1pm ASB Sports Centre Kilbirnie
Dennis' practical session reflects new research on how to teach players game structure within the context of games. Watch Dennis' knowledge and expertise unfold as he turns netball into a computer game format where teams complete 'missions' and players manipulate rules in order to achieve success. The workshop is open to sports coaches of all levels; Dennis' teachings can be applied to beginner and experienced athletes of various sporting codes and are especially relevant to team sports.