Chief Executive Officer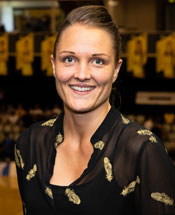 Fran Scholey
I consider myself very privileged and honoured to be the new Chief Executive for Netball Central Zone.
For me to be able to combine my career and my passion that is netball, is a responsibility that I don't take lightly.
With this role comes a wealth of responsibility to build on the foundations that we have established previously.
We must continue to collectively strive towards our purpose; which is to foster and development netball as the sport of choice here at Netball Central Zone.
We will achieve this by show casing strong leadership, support, partnerships, sustainability, best practice, innovation and inspiration.
My background is in business, sales and marketing and this job is two fold - one to facilitate and support our centres within the wider Netball New Zealand Community Plan not only helping to grow players, but administrators, coaches, managers, umpires, bench officials and volunteers too. These are the backbone of our communities and future of our sport! And two to deliver the Te Wānanga o Raukawa Pulse to demonstrate the highest level of professional competence on and off the court, showcasing the pathway to the elite level.
Netball has a dynamic sporting culture that is rich in history and we have a responsibility to honour the past and accept the evolving future that the netball community will bring.
I look forward to meeting you all and please feel free to contact me anytime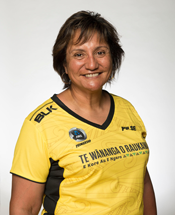 Waimarama Taumaunu
Director of High Performance
Wai joined Netball Central Zone as Director of High Performance in 2016.

The former Silver Ferns captain and coach has carved out a strong netball pedigree across all facets of the game over the last 30 years and now turns her hand to helping foster the next generation of talent in her home region. Wai will work closely across the Central Pulse and Beko teams as well as Centre representative level while providing support to the various deliverers in these areas.

Wai's vision in the long-term is working towards creating a home-grown Pulse team that wins. Wai sees her role as ensuring that we have a seamless and effective pathway for players that extends from their local Centres right up to the Pulse.'

Wai has twice been honoured for her services to netball, receiving a MBE in 1992 and an ONZM last year and was inducted into the New Zealand Sports Hall of Fame in 1996.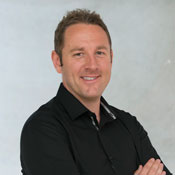 Stuart Savage
Community Netball Manager
In May 2015, Stuart Savage was appointed to the role of Community Netball Manager for Netball Central Zone, the primary purpose of this role is to lead community netball within the Central Zone. The role will input into and ensure effective delivery of a coordinated Community Netball Plan, which will grow and sustain participation numbers for players, coaches, officials and administrators. In 2011, Stuart gained his MA in Sport Development at Manchester Metropolitan University and has experience of working with National, Regional Sports Organisations and Professional Sports Clubs in the United Kingdom, Australia and New Zealand. In 2008, Stuart gained his Postgraduate Certificate of Education and has taught Physical Education in the United Kingdom previous to taking up his role with Netball Central Zone.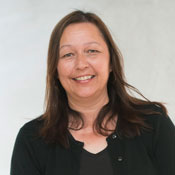 Lenore Anderson
Finance & Administration
Lenore joined Netball Central Zone in March 2013 as the Finance Administrator and has brought tremendous enthusiasm to the role. She has plenty of experience of working in netball, having previously been employed by the Netball Wellington Region between 2000 and 2005, and is delighted to once again be involved with netball in the Zone.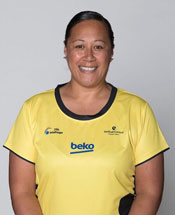 Pelesa Semu
Performance Manager / Pulse Assistant Coach
Pelesa joined Netball Central Zone in November 2017 as the Performance Manager and the Head Coach for the BEKO National League team. A Wellington stalwart, she has a long pedigree in netball, having played in representative age group teams, Wellington NPC representative, a former member and captain of the Capital Shakers, NNZ U21 squad and NNZ Academy squad, member of the Premier 1 club team with P.I.C and former Samoan international during her playing career. With a growing resume, first fashioned as a player before turning her hand to coaching, Pelesa has built on her experience as a coach over the last 10 years forging a successful record at secondary, club, age-group and NPC level.

Pelesa is responsible for the delivery of the BEKO programme, programmes for New Zealand secondary school players as well as talent identification and development whilst also supporting the Centres within the Zone and their work with age-group programmes. Pelesa vision is to grow, improve and retain players in the Zone while building a successful succession plan in the pathway to the Pulse.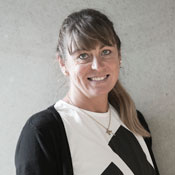 Irene Van Dyk
Junior Development Officer
I have been playing netball for the last 34 years of my life and some of it competitive. I am in this lucky position to give back to what netball has done for me. I really believe in our junior programme in NZ and are super excited about being involved with it. There is something very rewarding working with people with the same passion and vision as you.
Coach Relations – Situation Currently Vacant
Purpose of the Coach Relations in the zone is:

To create a culture for coaching excellence in clubs, schools and Centres through the provision of high quality coach development opportunities. Work alongside our Centres in building a network and operations of Coach Developers to provide opportunities for our coaches. Provide a clear pathway to coaches at all levels of the game. Promote the NNZ Coach Development Framework and advocate for coaches to be actively engaged in Coach Development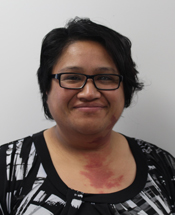 Vai Tuita'alili
Event Manager
Full Samoan from Lauli'i and Poutasi Falealili, Vai joined the team at the end of 2016 and oversees all aspects of planning, running and managing all our home games for both Pulse and Beko as well as key Central Zone events. Vai comes from working within Government for over 15 years and has been involved in netball within the Hutt Valley and Convent Old Girls in the Hutt for many years. Vai has managed both representative level as well as Beko and is currently the National Samoa World Cup Team Manager as well. Away from work Vai is a mother of two handsome boys (Hosea and Israel). She is committed to being of service to our Pulse and Netball Community and hopes that all fans, players and the 3workforce behind the scenes have an awesome and positive experience at all games and zone events.
Yvette McCausland-Durie
Pulse Head Coach
Yvette McCausland-Durie was appointed to the Central Pulse head coach role in August 2016.

With over ten years' high performance coaching experience as part of the NNZ High Performance Coach Pathway, McCausland-Durie is a graduate of the HPSNZ Coach Accelerator programme. She guided the New Zealand U21 team to silver at Netball World Youth Cup 2009, and was assistant coach to the team that won gold in 2005.

The inaugural coach of the Netball Central team in the Beko Netball League 2016, she also coached the Central Pulse in the ANZ Championship (2009-2011), the NZA team in their games versus England (2014) and the Aotearoa Maori U20 team (2016). She is currently the Silver Ferns assistant coach, appointed to the part-time role in May 2016. A qualified educator, McCausland-Durie has a Masters of Education (second class Honours), a Post Graduate Diploma in Sport Management, a Bachelor of Education (Physical Education) and a Diploma of teaching. She was previously the Director of Learning, Teaching and Sport at Manukura (Secondary School with years 9-13) and in 2017 commences a full-time coaching role in the PULSE environment.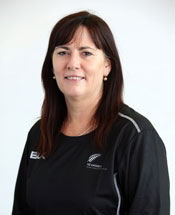 Jill Clapcott
Pulse Operations and Team Manager
Jill joins the Central Pulse as Team Manager in October 2019, following over 18 years experience in the Team /Operations area including 2019 Northern Comets, 2017 World Champion NZ U21, NZ A, NZ Secondary Schools to name a few.
Jill is responsible for all off-court requirements for the team including travel and logistics for ANZ Premiership matches, trainings and activities, game management, player schedules, management of player promotional requirements with sponsors/community, player/coach management support, coordinating/supporting service support staff and financial management of the team budget.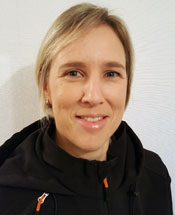 Carla van der Merwe
NetballSmart Development Officer
Carla is the NetballSmart Development Officer for the Central Zone having started in July.
The NetballSmart Development Officer role has been developed primarily with the aim of reducing the number of injuries that occur during netball, helping all players and coaches to participate as much as possible, and enjoy a lifelong involvement in the game. Carla hopes to bring her previous experience and passion for injury prevention to this new role, enabling her to offer the best advice to players and coaches around injury prevention, smart strategies for training, growing a healthy netballer and facilitating performance enhancement for all age groups and levels..